Best Game Apps For iPad
Among the iPad's many strengths is its robust library of game apps. These are apps that are designed to take advantage of the tablet's extra screen real estate. This extra space allows developers to create games that provide immersive mobile experiences. Whether you're looking for a challenging game or a more relaxing one, the Apple Store has something for you.
In-app purchases
Many iOS games are available as free trials, but many of them require in-app purchases (IAPs) to unlock additional features. It's important to choose carefully to avoid spending too much on these, as there are many games that can be highly addictive. The best game apps for iPad with in-app purchases are those that offer more than just a few free levels, and that have the potential to earn you real cash.
XCOM 2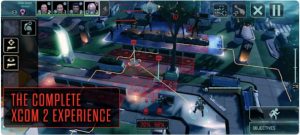 XCOM 2 is a strategy game where you play as the Extraterrestrial Combat Unit (XCOM). The game is a mix of strategy and role-playing, with a focus on the former. You'll need to take care of your XCOM base to protect it, improve your weapons, and rank your soldiers. You can also build new equipment for your troops, such as explosives, as well as level up your squadmates. XCOM 2 also has an updated interface that makes playing the game much easier with a finger than with a mouse.
In this game, you play as a commander who must fight off aliens. You must complete missions and recruit fighters, and you'll have to make decisions about where to place your bases. The game also features a unique meta-game where you must weigh the benefits and disadvantages of joining alliances.
The interface of XCOM is touch-friendly, so you can easily select menu options and build new structures. You can also choose to play in Iron Man Mode, which saves your progress on every turn. XCOM 2 Collection also offers two new optimization features: Performance mode and Energy Saver. Performance mode improves the game's frame rate and graphical output. Energy Saver mode works on iPhones and the eighth-generation iPad. The graphics optimization option will boost your game's visuals, but it's available only for the 2020 iPad Air and 2018 iPad Pros.
Monument Valley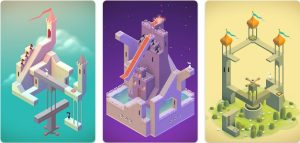 Monument Valley is one of the most popular games on the iPad. The game has garnered many awards, including the 2014 Apple Design Award. It also won the BAFTA Video Game Award for Best British Game and Best Mobile/Handheld Game. It was also nominated for several other awards, including Best Game, Artistic Achievement, and Original Property. It has received many positive reviews and has been featured in various best-of lists, including Time's list of the best games of 2013. To date, it has been downloaded more than 25 million times.
Monument Valley has ten levels that can be completed within a couple of hours. The puzzles are easy to solve, and the eerie soundtrack sets the mood. Each puzzle is unique, and each level has its own surprise inside. The game is a true delight for puzzle fans.
Monument Valley is a unique game that offers a surreal experience. Its visual style is inspired by art, Japanese prints, and minimalist sculpture. There are also optical illusions and a quirky group of creatures called 'Crow People' that you can explore. As an added bonus, the game also comes with a fully animated iMessage sticker pack. There are five exclusive stickers for you to choose from. Monument Valley is also available for Android and Windows Phone devices.
Pureya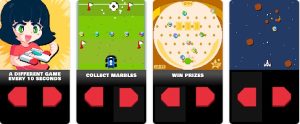 Pureya is an iOS game with physics battles and frenetic arcade levels. It's designed to last for two minutes, but you'll end up playing more than once. There's also a dynamic difficulty scale, which changes depending on how you're performing. Pureya is available on both the iPad and iPhone.
You can use Bluestacks to run the pureya game on your PC or laptop. You can use this emulator in a similar way to using Android apps. You can download the software for free from the official website. Once the app is installed, simply open it and find the game you want to install. Pureya will be installed automatically.
The game features a well-balanced upgrade cycle and includes a number of different game modes, including the endless mode. You can also collect crystals to unlock powerful power-ups. The game features a witty script and plenty of challenging puzzles. It's definitely worth checking out, and you'll want to download it as soon as possible.
AniMatch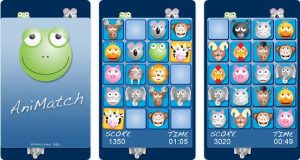 If you're looking for a game app for kids, AniMatch is worth a try. This simple matching game offers hours of enjoyment. Not only do the cute animals look adorable, but you can also use the iPad to create and print your own illustrations. Besides, you can share those creations with others. AniMatch is a great choice for kids between the ages of four and up.
The AniMatch game app is available for both iPhone and iPad devices. It can be downloaded from the App store or iTunes store. The user interface is easy to understand and play. The game also offers good support and a free version. Once you have downloaded the app, follow the instructions on how to install it.
AniMatch is a fun game for kids that helps develop memory and attention span. It also features cute animal graphics and sounds. It is very easy to play and doesn't require much adult skill. Young children will love the animal sounds and the game can improve their concentration and memory.
Alto's Adventure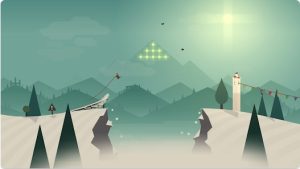 If you are looking for an iPad game app that is not too difficult to master, Alto's Adventure is your answer. This randomized game allows you to play as several characters, including Izel. It has an attractive color scheme and dynamic layout, and its background changes continuously throughout the game. It also features gorgeous windmills and mountains, realistic running animals, and environmental hazards. Additionally, the game's audio is gorgeous and realistic.
Alto's Adventure is an endless runner game in which you must collect llamas and perform different tricks to win. You will also need to dodge a variety of obstacles, outrun the Elders, and grind wires. You'll also need to avoid pitfalls and overcome chasms to succeed in your quest.
The game features excellent music, which fades in and out according to the action of the game. The music is both relaxing and calming, and it fits the theme of the game. The game has beautiful landscapes, a zen background, and a number of unique characters. The controls are simple but challenging. The game also features dynamic lighting effects and an original soundtrack.
No Man's Sky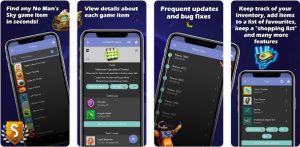 If you're looking for a new game to play on your iPad, No Man's Sky is a great option. While it's currently available on Macs and Windows, the game is expected to come to iPad this year. No Man's Sky is a unique, space-themed game that will have you exploring new worlds on a daily basis. Its high-resolution graphics are sure to captivate you and keep you engaged for hours. And, it is not just the graphics. No Man's Sky has a unique gameplay experience that makes it one of the best game apps for iPad.
No Man's Sky is a space exploration game that is both single-player and multiplayer. The game allows players to explore an infinite universe, and to collect data to improve their planets. This data is later submitted to an online database known as Atlas. There are many different ways to play the game, and it's highly recommended that you give it a try.
The game is free to play. It features a touchscreen interface, and is compatible with the iPad's controller. The game's soundtrack is also very nice, and it looks beautiful on the large screen of the iPad.